Beautiful sky clear water Unseen new tourists flock to visit Separated Sea Beach, Hin rom village Near Samed Island, Phang Nga It is a natural phenomenon with Tide 2 times a day.
Separated Sea Beach, Hin rom village Unseen new tourists Near Samed Island
Both Thai and foreign tourists. Parade to see the sea at Hin rom village Moo 2, Klong Kian, Takua Thung, Phang Nga New check in tour recently launched. After Samet, the world famous today. Visitors can experience the atmosphere of the blue sky, clear water.There is also a restaurant for tourists. Taste fresh seafood From the locals fishing in the area. There are also homestays of community enterprises Hin rom village with The tourists want to stay overnight. In fresh air, fresh air can inspire. And also generate income for many households to the community as well.
For "Nui Island" A small island Near Hin rom village On the east side Away from Hin rom village about 2 km. No people live Range high tide It is a small island. Separated Sea At "Nui Island" It is a natural phenomenon with Tide 2 times a day. and not Tide is 5 day The villagers are called."neap tide"
For tourists who are interested in traveling. "Separated Sea Beach" Check the Low tide. Must watch Low tide only Available from 06.00 AM – 08.00 AM., Evening from 16.00 PM – 18.00 PM.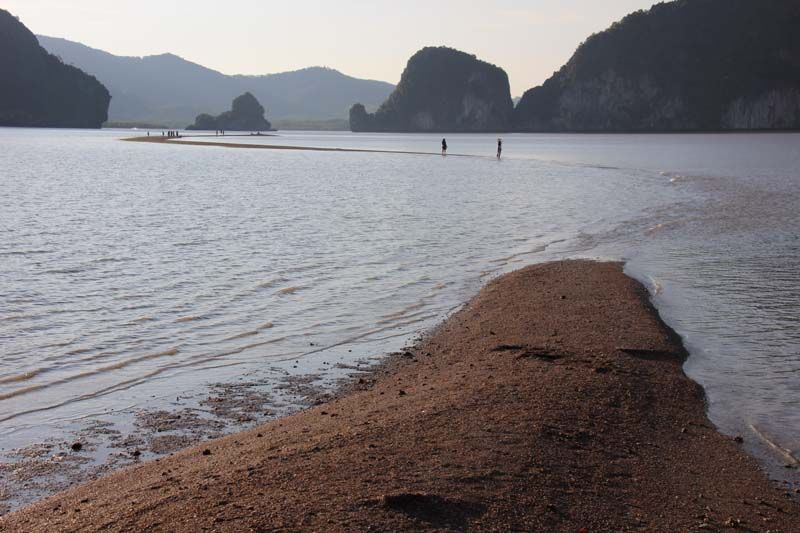 The journey From Highway 4 Phetkasem Phang Nga – Phuket. Entrance Tayu village, Takua Tung District, Phang Nga Same with Samet Nangchee road Distance 14 km About 800 meters from Samet Nangchee On the left To community enterprise Hin rom village Located at Hin rom village pier, there is a homestay restaurant and a boat ride. The villagers bring the boat to the sea waiting for tourists every day more than 30 queues.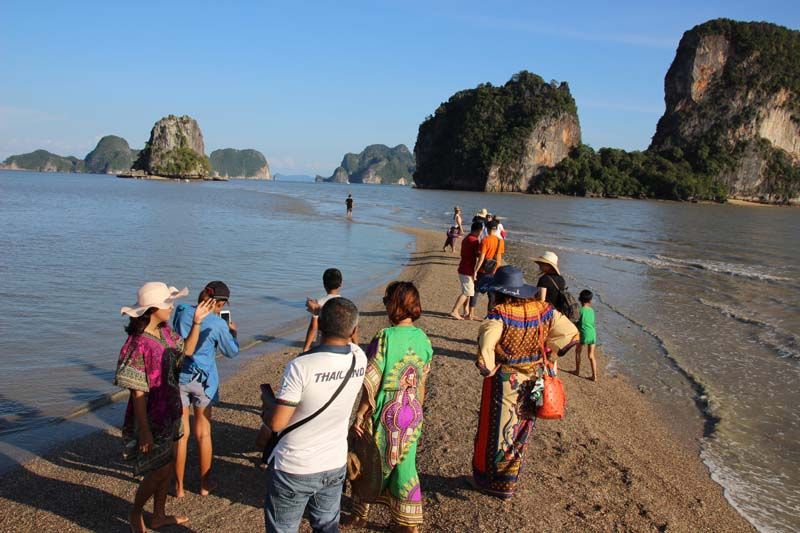 The boat tours were about 10 people Prices start from THB 500-3000. Depending on the tourists want to go around. Phang Nga Bay or not Take time to travel from Ban Hin Rom Pier to the sea for 10 minutes. At that time, the community tour will be open for tourists. Enjoy the beauty of nature until satisfied. Please contact the enterprise. Hin rom village Tel. 098-926-6851, 098-725-3044, 080-707-0416
ข้อมูลจาก : https://www.naewna.com/likesara/379038